Foreword From the President-Elect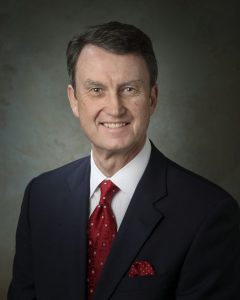 John T. Midgett, J.D., AEP®
The mission of the National Association of Estate Planners & Councils (NAEPC) is to promote excellence in estate planning by delivering exceptional resources and unsurpassed education to its councils and members. NAEPC's approach to further this mission has been to organize its efforts around the themes of Collaboration, Cultivation and Education.
The Journal, produced under our Publications Committee, which, along with Webinars and the Conference Committee, is an integral part of the educational activities of NAEPC in furtherance of our mission.
This edition of the Journal demonstrates an intentional shift on the part of our Publications Committee to produce original content and thoughtful commentary relevant to all members of NAEPC. This strategy offers the opportunity for new voices to be heard and expanding opportunities for those who wish to publish.
As President -Elect of this organization I applaud these efforts and I am excited to be a small part of the effort to offer these views and approaches to many of the problems we, as estate planners, face. I hope that you will enjoy and appreciate the progress NAEPC and the Publications Committee have made in producing this resource. I can't wait to see what the next editions will bring.