NAEPC Webinars:
Source:
The Robert G. Alexander Webinar Series
---
The pandemic forced us to face ourselves and reorganize our lives in a way that could not have been anticipated or imagined. Divorce rates, alcohol sales, suicide rates, and philanthropic donations skyrocketed during this time. Families sheltered in place who before traveled freely and independently throughout the world. 
This timely webinar will educate estate planners on pandemic statistics impacting family dynamics—and assist trusted advisors as they help families embrace their new normal, moving into their future and creating a comprehensive Family Wealth Plan in a pandemic era. 
 
Attend this webinar to learn:
Discovery questions which will help you gauge how family dynamics, values, and guiding principles shifted during the pandemic, which can be used to facilitate an improved family succession plan.

To identify how strengths and deficits of each family member came to light during this time period and how to utilize this information to provide guidance on how to evolve and bolster current family mission and purpose statements and determine the best role of each family member in the family governance structure. 

How time, work, travel, and sharing space changed during this time period and to how deliver a structure that offers families a way to keep family knowledge, wealth, and values flowing for generations and that fits into their new way of living before, and when, a vaccine is available.
Sponsored by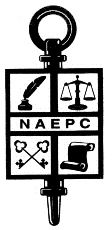 National Association of Estate Planners & Councils and the Accredited Estate Planner® (AEP®) designation
CFP, CIMA®, CPWA®, CIMC®, RMA®, and AEP® CE Credits have been applied for and are pending approval.
Speakers

Amanda Koplin, LPC
Founder & CEO
Koplin Consulting
Amanda Koplin, LPC is a mental health entrepreneur and thought leader who creates innovative solutions to fill gaps in the mental healthcare system. In 2016 she sold her first business, a mental health urgent care clinic, to create Koplin Consulting, a nationwide concierge behavioral health treatment team service. Amanda is passionate about helping people achieve mental wellness and creating sustainable support systems and solutions which integrate seamlessly into real life. She is a speaker and a nationally sought after consultant who specializes in creating unique treatment plans and recommendations for individuals struggling with psychological concerns such as addictions, eating disorders, lack of motivation, and other issues impacting mental wellness. She is particularly adept at involving trusted advisors and family members to create the greatest impact.

Thomas Rogerson
President/CEO
GenLeg Co., Inc.
Tom is a pioneer in family governance and legacy planning. He had the privilege of meeting Jay Hughes 25 years ago who inspired him to transform his practice from "Preparing the Money for the Family" to "Preparing the Family for the Money." Using his Seven-Steps to Healthy Family Governance, Tom has worked with over 260 families facilitating family meetings focusing on: transparent communication, entrepreneurial motivation, philanthropic vision, legacy planning, succession development and then endowing the process for the future, all to create a generational family bond. In 2017 Tom teamed up with his wife and started GenLeg Co., Inc. Together they provide guidance and education to families and their advisors, helping them transition significant capital, both financial (tangible) and human (intangible), from one generation to the next.

Susan J. Travis , CFP®, CTFA, AEP®
Client Advisor and Branch Manager
Mercer Advisors Inc.
Susan began her career in the financial services industry in 1987 and prior to joining Mercer Advisors was a Sr. Vice President and Trust Officer with Kanaly Trust Company in Houston. Susan specializes in multi-generational wealth management issues, in which she incorporates a variety of planning tools. She holds a Bachelor degree from State University of New York, a Trust Administration Certification from Bentley University in Boston and completed the National Graduate Trust School at Northwestern University in Chicago. Susan is on the Board of Directors for the National Association of Estate Planners & Councils (NAEPC), serves on the Accredited Estate Planner® (AEP®) Committee, co-chairs its Diversity, Inclusion and Equity Task Force, and is past chair of the Multi-Disciplinary Teaming Committee.
---
Please note that the information appearing below about the Robert G. Alexander webinar series (cost, continuing education credit, etc.) does not apply to this special webinar.  
Source:
The Robert G. Alexander Webinar Series
T… Read more
This presentation will deal with a number of topics, including what is special for the American practitioner about international families, and what it is they are looking for from their advisor.  We will briefly review how they achieve these goals and the tools that are employed to get them there.  We will also look at some of the impediments which have arisen in recent years and some particular problems associated with COVID.  The program will end with some speculation on where we are headed and a few conclusions. 
Joe Field represents international families on structuring their estate planning as well as financial institutions on a variety of financial services, particularly with respect to life insurance.He was the recipient of the Private Asset Management Outstanding Achievement Award for 2018; recipient of the Founders' award for outstanding achievement from the Society of Trust and Estate Practitioners (STEP); and Head of International Special Interest Group for the Society of Trusts & Estates Practitioners (STEP) 2018-2020.
Mr. Field is a graduate of Princeton University (AB Magna cum Laude) and the Columbia School of Law (JD). He is a member of the California Bar, the New York Bar and the Bar of the District of Columbia.  While in France, he was a Conseil Juridique and was a Registered Foreign Lawyer in the United Kingdom and Hong Kong.
REGISTER HERE for the individual program. To purchase the 2020 webinar series, please click HERE.
Source:
The Robert G. Alexander Webinar Series
I… Read more
In order to help Business Advisors, Dean DeLisle has assembled this informative webinar to show you the best practices to help stay connected and engaged with your teams and audiences going forward. We are in a new virtual world and now need to adjust our business and work practices. Dean will show you techniques using examples from Zoom, GotoWebinar, Microsoft Teams, and other collaborative software. In this period of adjustment, it is essential not only to learn to how to work remotely, but also stay connected with each other. We will show methods relating to meetings, webinars, building and sharing content and even having some fun in the process.  This will be the new normal for a while, and in these times, we must stay connected and help each other to adjust. Many of our clients are experiencing an increase in business services by making a few simple modifications and learning some new technology.
As Founder and CEO of Forward Progress, Dean leads his core team to provide digital thought leadership marketing solutions, serving over 2,000 corporate clients over the past 15 years. In 2012 Dean created and released a Social Influencer Development Platform known as Social Jack. Dean is host of his own Podcast, Influence Factory, where he enjoys exclusive interviews with leading business influencers. His recent book, FIRST, The Street Guide to Digital Business Influence gives the reader proven essential steps and tools to develop thought leadership and recognition in their industry.
REGISTER HERE for the individual program. To purchase the 2020 webinar series, please click HERE.
Issue 35 – September, 2020
NAEPC Journal of Estate & Tax Planning